Minidolls
Edit
These are the main characters included in the majority of the sets:
They are arranged by year, set number and name.
Juniors Sets
Edit
This list also includes LEGO Juniors sets (J) that include LEGO Friends characters. Juniors sets come with larger pieces to fit small hands, plus simple-to-understand building instructions. The pieces come in numbered bags to make the building process easier. Juniors sets offer an age-appropriate building experience for ages 4-7.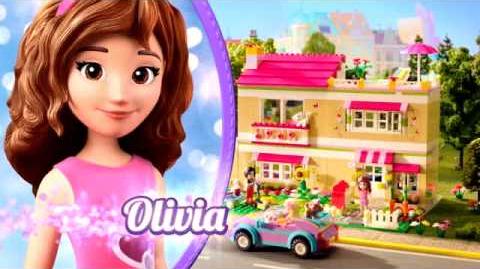 Andrea's Heart Box (41354)
Emma's Heart Box (41355)
Stephanie's Heart Box (41356)
Olivia's Heart Box (41357)
Mia's Heart Box (41358)
Heart Box Friendship Pack (41359)
Stephanie's Buggy & Trailer (41364)
Emma's Art Studio (41365)
Olivia's Cupcake Café (41366)
Stephanie's Obstacle Course (41367)
Andrea's Talent Show (41368)
Mia's House (41369)
Animal Sets
Edit
Animal sets are sets in small polybags first released in 2013, including one animal and its habitat.